Air Circuit Breakers are the central and most important component of most electrical switchgear installations.
Our Complete retrofit solution is a fully assembled modular solution that is fully self-contained. Each retrofit is fully assembled at our works and fully tested before despatch. The new module is always fully shrouded providing enhanced operator protection. Modern metering can be included within our module including new CTs and voltage reference fuses. Our solution also picks up existing control wiring to enable any existing control scheme to remain fully operational.
An option becoming more popular for safety reasons is the ability to enable remote operation of devices for arc-flash mitigation reasons.
We have included remote operator panels on sites such as fuel depots and steel works. This in itself has been used as justification for ACB retrofits. We have carried out literally hundreds of ACB retrofits across a whole range of ACB manufacturers.
We can handle ratings up to 5000A and have designs covering 3 and 4-pole devices. We can carry out retrofits on ANY manufacturers Air Circuit Breakers. We have vast experience in this type of work and our installation teams are set up for this type of work.
Things to ask yourself…
Is your installation really safe to operate?
Will your ACB operate correctly in the event of a fault?
Can your business afford to shutdown for weeks whilst new equipment is manufactured?
Is your business relying on obsolete and unmaintained Air Circuit Breakers?
How would you explain a failure when your business is interrupted?
Would you be personally criticised in the event of a failure?
Can you obtain reliable spares for your installations?
Would you lose your job in the event of a failure?
Are you still insured?
Our customers include:
BAE Systems
Nestle
Amcor Flexibles
Glaxo Smithkline
Amey
Bentalls Shopping Centres
Scottish Courage
Cereal Partners
Aberdeen NHS Trust
Dorset Hospital
Honeywell
Honda
Jaguar Landrover
Mirror Group
NTL
Virgin
SEC
Scottish Electric
Switchgear Replacement
Switchgear Failures can have catastrophic consequences including:
Operator injury/Death
Complete switchboard destruction
Damage to surrounding equipment
Loss of production
Business closure
HSE investigations
Insurance rejections
We replace a wide range of ACBs utilising the best modern devices the market has to offer today.
If you have a particular preference for the new ACB then we can of course incorporate that into the retrofit.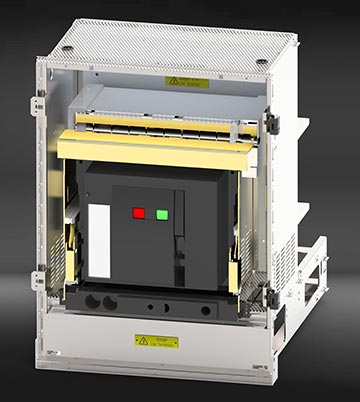 Many electrical installations in use today are perfectly serviceable with the exception of a small number of components. It may be that spare parts are no longer available or the original manufacturer may no longer be trading. In many cases they are trading but unwilling to help with outdated products.
You may be looking to add circuits, replace switching devices, add sections or you may even want a complete replacement whilst maintaining your existing cables. Many older installations have trouble with aged control or protection systems or exhibit problematic tripping.
Do you require metering added to your existing installation?
Many Insurance Companies are introducing more stringent requirements regarding your electrical installation. Does your equipment comply? If not, we can provide retrofit solutions or upgrades for your equipment to comply, without the need for a complete replacement.
We specialise in supporting your existing installation fully with solutions to all of the problems listed above……and more. Whatever the problem, even if one of our many existing kits doesn't fit your requirements, we will utilise the latest design technology to provide you with a bespoke solution.
We will not condemn your existing installation because it is inconvenient to modify. We will not simply try to sell you a product from our catalogue or tell you that your switchgear must be replaced. Just because the original supplier is not around today, it doesn't make your switchgear unserviceable.
If you are fed up of being told that your installation must be ripped out when it operates perfectly well day to day then contact us. We can bring your installation up to modern standards at a fraction of the cost and inconvenience of a total replacement. But, if a replacement is required, we can do so such that your existing cabling infrastructure is retained.
The benefits include:
Reduced Maintenance
Minimised downtime
Reduced cost of replacement
Improved performance
Improved reliability
Increased operator safety
Increased functionality
Communications / metering additions
Remote control options
Insurance compliance
We are able to provide services on a huge range of equipment including:
Ellison
Reyrolle
Schneider
Ottermil
Merlin Gerin
Johnson Philips
MEM
GEC
Siemens
Terasaki
ABB
Whipp & Bourne
STS switchgear
Mitsubishi
Dorman Smith –
General Electric
Eaton
Proteus
AF Switchgear
many more….