Electrical distribution systems are the lifeblood of most businesses.
Often dismissed as the grey box in the corner, when they fail production halts; computers crash; customers are disappointed, profits are lost; even more tragically, death or serious injury can result.
The electrical system impacts on every part of the business. At ExEllison, we take very seriously our responsibility to keep business operating.
A Background to Exellison
Electrical distribution systems have long life cycles, typically in the range of 15 to 25 years or more. Over this length of service, most users require the confidence that they will be able to call on the expertise of the switchboard manufactures where system upgrades are required, or in the event that failures occur. Many of the companies installing switchgear 25 years ago are no longer in existence. ExEllison has the expertise to support your ongoing operational requirements whether you require new standard equipment or bespoke equipment to suit your exact requirements. We will interface or modify switchgear from the whole spectrum of manufacturers – existing or long gone.
ExEllison has built a reputation within the Electrical Distribution Equipment industry and are preferred suppliers to companies such as Honda, Proctor and Gamble, British Gypsum, Sun Valley Foods and the NHS. This successful co-operation has been built upon excellent service, product flexibility, engineering and design ability, and an ability to work closely with plant engineers to deliver product tailored to meet specific requirements.
Modern End-users require full service back up for their equipment: they need the reassurance that every possible precaution has been taken to ensure continuity of supply. Equipment manufacturers must be able to get involved right from the design phase, to ensure a serviceable and reliable system, through to maintenance and emergency repair. At ExEllison, our strategy has been to develop a network of partner companies able to complement our offer and deliver a total package service. This allows us the flexibility to choose suppliers most suitable to each project, rather than having to use companies owned by an overall group. We believe that this strategy allows customers to enjoy the benefits of service comparable with that offered by major group companies without suffering the inflexibility in product design associated with these organisations.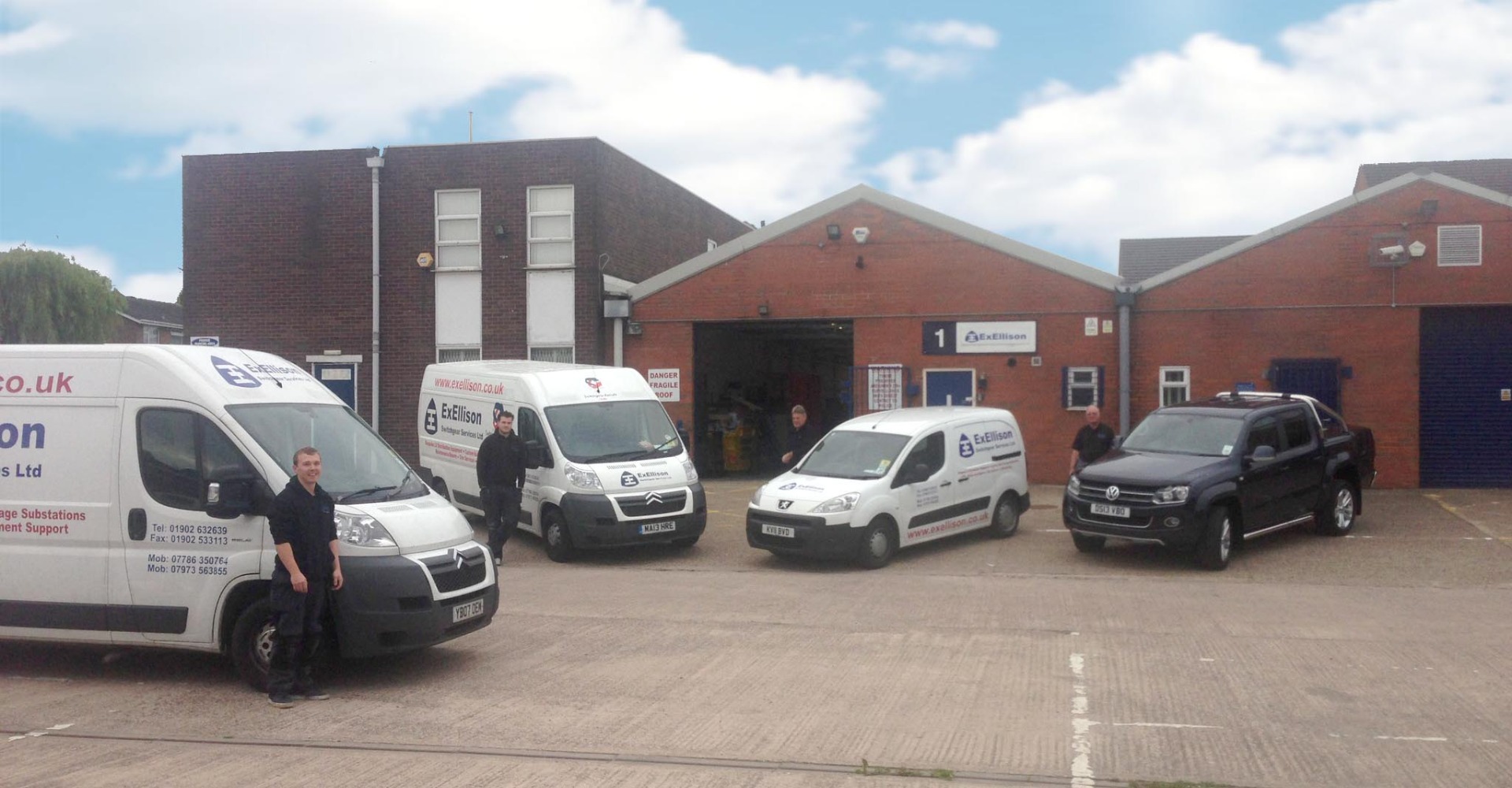 ExEllison continues to build on our success
For the future we continue to build thriving relationships with our core clients. We moved to new premises in January 2012 for the second time in 5 years to allow us to continue our development. Our independent status allows us the freedom to act in the best interests of our customers. We will continue to form partnering arrangements and alliances with key suppliers, allowing us to offer an extended range of products and services. Most importantly, every decision we take in this respect will be based on the needs of the marketplace, rather than the requirements of other group companies.
Success in the modern business environment will be the result of service excellence: we have no doubt of that. The most important aim in developing our support capability is to offer customers the comfort that no company is better positioned to maintain continuity in their power supply. This means looking at switchboard maintenance, emergency call out, availability of spares, all as a total package available to users. You will have direct mobile numbers to our Directors to allow you to contact someone in authority whenever you need assistance or information.